Kayak Rental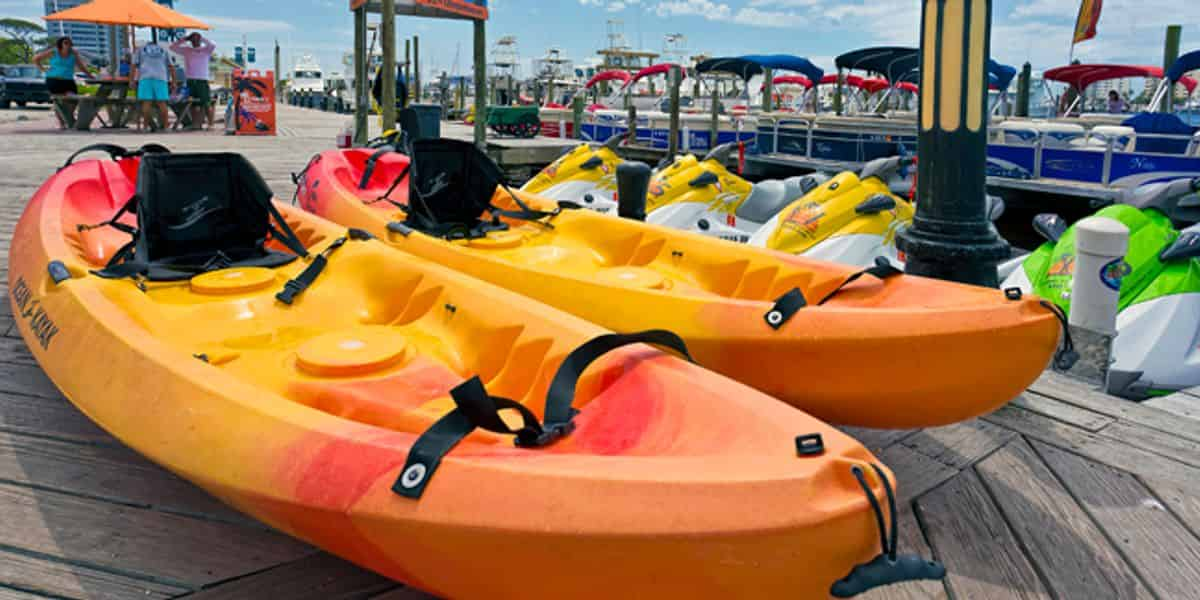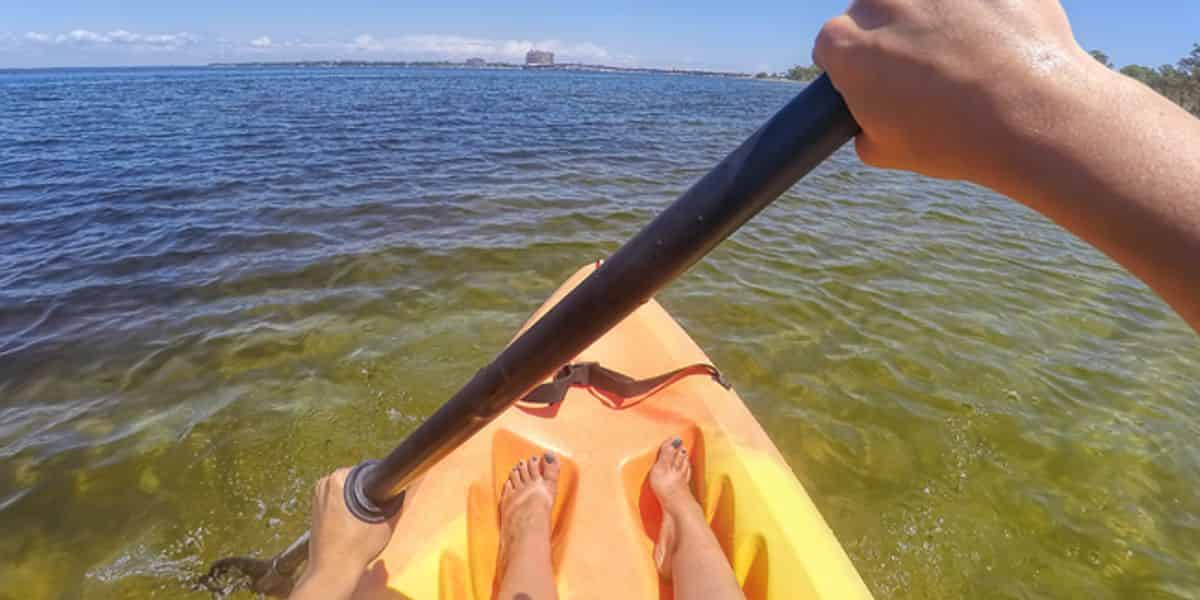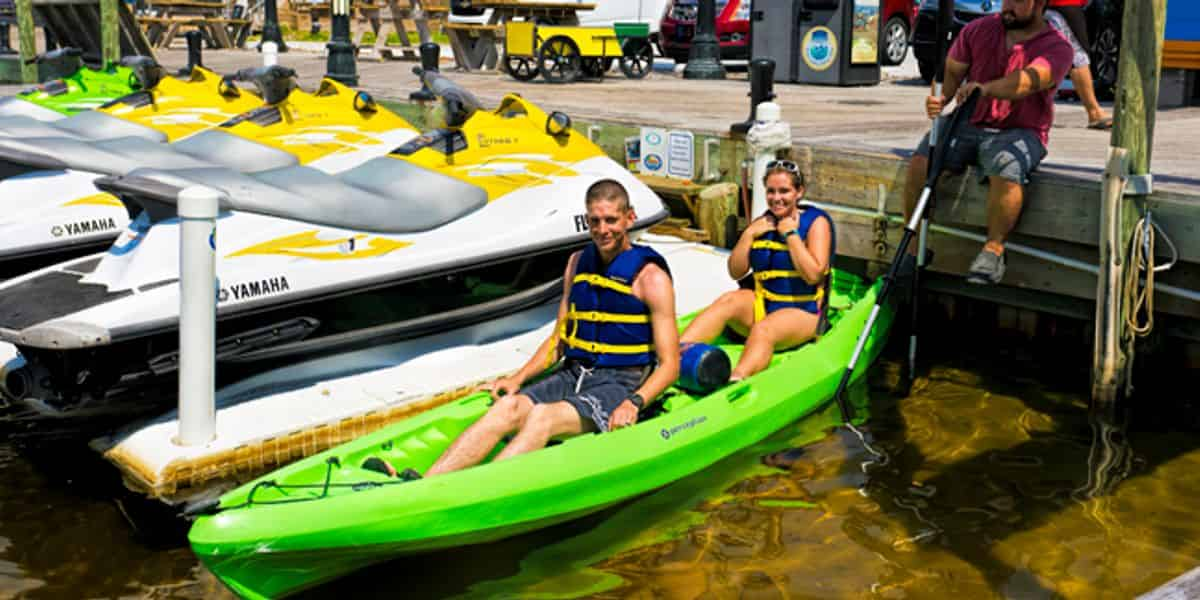 Book with Confidence

You are booking direct!

Real time availability

Guaranteed reservation

instant confirmation

No need to wait for tickets
For the Harbor use only (unless with a Pontoon Boat), 1 or 2 seater kayaks are a great way to enjoy the Destin Harbor and Norriego Point.
We provide two life jackets, comfortable seats, up to two paddles, & any other required safety equipment. Maps are also available to help navigate the waterways.

Activity Highlights
→ Located at the Beautiful Destin Harbor.
→ Life jackets, paddles and safety gear included
→ Guide map of the waterway.
→ No minimum age to ride. But if under 18, parents must be on the water with them.


Booking Details:
You have the option to purchase a non-refundable Damage Protection Plan ($50 for Pontoon rentals, $25 for waverunners, $5 for kayaks, paddleboards, and/or floating mats) that will cover up to $1000 of damage of the rented vessel, motor and equipment. It does not cover any other vessels. This plan does not cover any personal injury or liability coverage. If you choose to decline the coverage, a $500 Credit Card or cash deposit is required on the day of the rental (applies to Pontoon Boats and Waverunners only), which will be refunded/released once the equipment is returned without damage. If there are multiple of each equipment, each equipment would need its own Damage Protection Plan. If there are multiple of the same vessel, you must purchase for all the equipment or you must decline for all the equipment that is rented.
Please bring with you a valid driver's license for verification, credit card, cell phone, and the provided confirmation number (located on the voucher e-mailed to you after online purchase). Luther's Watersports is located at 200 Harbor Boulevard E, Destin, FL 32541. The ticket booth is located behind Dewey Destin's Harborside Restaurant. Please arrive at least 30 minutes early with a valid Driver's License, Cell Phone, & Credit Card for incidentals.

Departure Details
Kayaks are available for rental starting in March through the end of October. Customers may choose their requested departure time during booking. Check availability and pricing by clicking the "check availability" button above. It is best to book at least one day in advance to avoid sellouts.

Parking
Public parking is behind Dewey Destin's Restaurant, which is located at 200 Harbor Boulevard E Destin, FL 32541.

Inclusions
● Limited to the Harbor only, unless renting with a boat. (It can be loaded on the boat)
● Single or Double (Tandem) Sit-On-Top Kayaks (1 or 2 passengers) (Max capacity of 400 lbs)
● Up to 2 USCG certified Life Vests (children and infant sizes available)
● Up to 2 paddles
● Dry storage bin (Whatever you bring should be waterproof, as it may get wet)
● Map of Waterways
● a Watch
● Anchor, on request
● Friendly and professional instruction
● For Your safety, we do not rent in windy conditions or when there is rough current.

Exclusions
● Gratuities (optional)

Restrictions
● Kayaks are limited to the Harbor only, unless renting with a boat. Kayaks are prohibited from entering the Gulf of Mexico.
● Person signing the contract must be 18, have a valid picture ID, & a VALID credit card for incidentals.
● Total weight capacity is 400lb.
● During this rental you will be responsible for kayaking on your own and must have the experience and/or skill to do so.

Additional Information
● Your driver must be proficient in English for instructions and communicating with Law Enforcement.
● It is recommended to bring suntan lotion and a towel.
● If the weather is unfavorable for boating, the trip will be rescheduled for another time or day. If the customer demands cannot be met, a refund will be issued for the full amount.
● If you are forced to return early due to weather or dangerous water conditions while boating, the price can be prorated accordingly.
● Late fees may be assessed for late return of the equipment. Please arrive back on time. There is potentially another appointment after your appointment. If you depart later than your scheduled departure time, it will shorten your duration of your paid time.
● Kayak docks are available to make it easy for customers to load & unload.
● There is no minimum age to ride, but it is up to the parents to decide whether or not their children are able to participate.